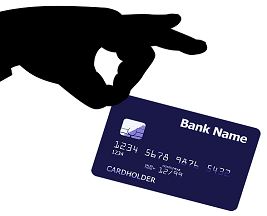 With credit cards becoming a popular way of making payments with attractive offers, one is likely to be tempted to have a credit card. If you also want to be a part of the bandwagon, then here are the 7 important factors you need to consider before comparing different credit cards and choosing the best option available to you.
Usage
Firstly, you should try to find out the reason as to why you need a credit card? Is it due to the convenience while making different payments and the benefit of not carrying around the cash? Is it the lucrative offers provided by the banks/credit card issuers, or Is it because you just want to have something to make payments during emergencies.
No matter, what your requirements are, you can have a credit card that suits you the most. Like, if you like rewards, then you can opt for a credit card offering attractive rewards, if you travel a lot then you can go for a credit card offering airline miles. So, It is important that first, you should be clear as to why you need a credit card and then look for the options.
Interest Rates
Secondly, It is important that you are well-versed with the interest rates applicable on the credit card you are looking for. Generally, the interest rate is used as an annual percentage rate (APR).
It can be either a fixed rate or a variable rate, that is further tied to a financial indicator, commonly the prime rate. For fixed rate card, the interest rate stays the same from month to month. On the other hand, a card having variable rate can vary.
Credit Limit
If you have plans to use your credit card for all your purchases, then you should go for a credit card with a high credit limit, but if you are a casual user then you can go with a lower credit limit as well. This is something you have to decide before getting a credit card.
If you have plans to use your card during emergencies, the credit role does play a pivotal role.
Fees And Other Charges
Pretty much like your interest rate, you have to take care of various other charges such as balance transfer fees, late payment penalty, late payment charges, cash advances, increasing your credit limit, etc. It is advisable that you should go for a card with a reasonable amount of fee.
Points & Reward Program
Entirely depending on the card you are using, you get to earn points for every transaction you are making using the credit card. Let us assume, every ₹100 spent on a movie in a particular multiplex will get you 5 points on your card. The best part is that you can redeem these points later on for some product or service. So, make sure you have gone through the Points & Reward Program before you finalize a credit card.
Specific Credit Cards
These days when there is rising popularity of credit cards, there is a different card for the different occasion. Today, you can have a credit card for traveling, shopping, buying petrol and watching movies etc.
In case, you are a frequent traveler, you can go for a travel card and you also get to earn points every time you travel.
Make Timely Payments
Before you make a final decision for a credit card, take a pledge you will be making your payments on time and never default. While you have the provision of settling this issue with your bank, it will have a negative influence on your CIBIL (Credit Information Bureau India Limited) score, this will in turn, make it difficult for you to acquire a loan in future.
Author Bio: Ankita Dixit, is 27 and is a professional writer. She started writing from young age and most of her writing skills and knowledge are self taught. She has written on various topics including travel, motivation, finance, technology, credit cards, insurance and entrepreneurship etc.