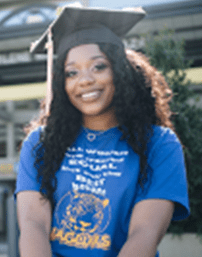 Foreign education is on a rise with every passing year. Millions of students from developing countries choose to study in developed nations with prime motive of securing permanent residency.
Students take up courses of their choice and file their PR during the course of their study programs, which most of the times get accepted.
However, the educational programs need to be chosen wisely, as not all the students are lucky enough to get PR status and look for different ways to secure it.
Most of the students who do not choose their education program wisely end up extending their visa by taking educational programs one after another, eventually losing their chances to get PR.
Why Choose Educational Program Wisely?
It's imperative for students to choose their line of education when planning to study abroad. The course to be studied abroad should be in conjunction with the educational background and must help the student secure a relevant job, which would mean that the course has a higher value.
Once the student completes his/her educational program successfully and secures a relevant job, he/she can file PR depending upon the demand of that particular profession.
Professions in High Demand – Current and Future
Every country has a set of professions that are in high demand and people with experience in these professions tend to get easy PR. As developed countries regulate their skilled human capital based on various factors, there are professions which may be in high demand in near future too.
Wise and smart students who plan their foreign education early can carve out an easy and smooth PR pathway for themselves, for they can consult and choose their discipline according to the professions that are or may be in demand in future.
For example, courses in fields relating to nursing, automotive, aged care, early childhood, social work, etc. tend to stay in high demand in developed countries, and individuals with relevant experience get easy and sure-shot PR.
Why Consult a Registered Migration Agent?
Depending upon the country you wish to study in, you must consult a registered migration agent for that particular country, for they have knowledge and experience as to which education stream/course would prove to be the best for easy PR.
Furthermore, registered migration agents know the inside-out of industry and can help you secure easy visa and admission to your desired course/institute.
In addition to all this, registered agents can suggest you the best possible pathway and also help you file your PR in time and get the best possible result out of it.
Therefore, it is always suggested to take assistance of a registered migration agent when applying for a study visa.
The decision to choose your educational program can play a vital role in your PR for that country. Taking up a course in line with your educational background and securing a relevant job surely increases the chances of PR, and this all can be taken care of by your migration agent, for they'll know the current and tentative scenario or high-demand educational programs and jobs.
Author Bio
Bella Cameron was born and brought up in Australia. She is working as a blogger, educational consultant in Asia Pacific Group and assists with PTE Training in Chandigarh. Bella enjoys reading articles on latest technologies and writes about the right to education.