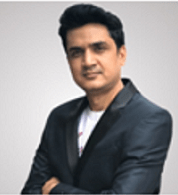 Almost every student stands at crossroads of choosing a right career in later years of secondary and higher secondary studies. They are confronted with a rather perplexing, myriad array of careers to choose from.
The pressure to choose grows exponentially almost immediately upon completing Secondary School Certificate and Higher Secondary Certificate or their equivalents.
Immature Mind
Vast majority of students complete secondary studies in teenage. This is an age when they are not fully mature to take complex career decisions. On one hand, they are inclined to pursue and fulfill their goals. On the other hand, pressure from parents and peers tends to influence career decisions.
One wrong move and a brilliant student can end up in the wrong career that has both physical and psychological impact. As student, you need to strike an astute balance between your personal ambitions and those of your parents.
Career Myths
There are several myths related to successful careers in India. Parents love to boast their daughter or son is studying medicine, engineering or an IT degree. However, recent reports by industry analysts indicate, some 60 percent engineering graduates in India remain unemployed and are forced to take low paying jobs.
About 55,000 doctors from various streams of medicine including Allopathy, Ayurveda, Homeopathy and Unani also remain unemployed and are unable to set up own clinics. Those who succeed, seldom find sufficient patients to recover costs incurred on studying and end up with bad loans.
Employment rates for Master of Business Administration (MBA) graduates remain dismally low, with just about 10 percent finding proper employment while others are forced to settle for average salary of Rs. 10,000 per month.
Students are also led to believe that fancy journalism degrees will propel them into instant fame as reporters for news media. Unless one has a nose for news and innate writing skills, nobody can succeed at journalism. Hence, large number of students holding journalism degrees end up as low paid writers of press releases for non-descript public relations firms.
To help avoid these career blunders that may affect your future life, Here are some common mistakes you should avoid while choosing a career.
Killing Innate Skills
As explained above, students are highly influenced or even coerced by parents into pursuing a specific career such as medicine, engineering or management. Before you cede to demands of your parents, find out whether you are genuinely interested in that career. Often, students are forced to bury their innate skills and embark on careers they are least suited for.
Nature or Creator gifts everyone with specific set of skills. Developing these skills and choosing career that gives wings to these skills makes you an astounding success. Therefore, never ignore your instincts that prod you to choose a career different than what your parents wish.
Employability and Market Demand
A specific job skill or career can be in demand this year. However, the same demand may ebb and trickle out a few months or a year later. If you choose a career based on opportunities available right now, you may inadvertently be preparing for disaster. By the time you complete higher studies to embark on a profession, the demand and employability of your skills may be limited or even non-existent.
This is amply proved by the high number of unemployed engineers, doctors and MBAs.  Instead, look for emerging trends in the job market. Proper insight into various industries will provide you with some foresight about upcoming career requirements in coming years. This means, you will find jobs almost upon completing your professional course.
Government Jobs
The third most commonly prevalent career myth remains that working for Central and State government or Public Sector Undertakings such as nationalized banks offers lifelong job security. This is no longer the scenario. As India surges with a massive revamp of its governance systems, lifelong job security is fast becoming an extinct commodity.
Additionally, an increasing number of government departments now outsource jobs to private companies. This is to ensure efficient operations and save payroll costs. Further, government jobs are not easy to find nowadays as the Centre and states look at working with slimmer and trimmer ministries that are more reliant on modern technology instead of manpower.
Matrimony
For some unknown or rather murky reasons, career and matrimony remain closely linked in India. Parents of women are more inclined towards getting her married off to a man who holds specific degrees or is employed in a particular job, such as the governments and PSUs. Parents of males believe their son will get better spouse if he follows a particular profession.
Hence, parents are worried whether their daughter or son will find a suitable spouse if they do not practice a particular profession such as medicine and engineering. There is a common myth that working for private companies and startups entails job insecurity.
This archaic thinking on part of parents and relatives often impedes students from pursuing a career of their choice. Shed this typical primitive thinking. Going by the same corollary of obsolete thinking, marriages are made in heaven and hence you will find a spouse regardless of the career.
Entrepreneurship
Despite India boasting of the world's fourth largest startup ecosystem, the number of entrepreneurs opting for new businesses remains dismally low when compared with other nations. The reason: Most youngsters and their parents believe that entrepreneurship involves unwanted risks and can lead to massive financial losses.
Instead, preference is for something that is stable. A student may be excellent in some field and can become a very successful entrepreneur, as was proven by founders of RedBus, Flipkart, OYO Rooms and other ventures. However, entrepreneurship remains frowned upon in India. Before choosing a career, find out whether you would be happy working for someone or have people work for you.
Following Footsteps
Your dad or mom could be a highly successful doctor or engineer or even Chartered Accountant. But there is no guarantee you will have a successful career by following their footsteps. Your parents can play a limited role once you complete formal education. At best, they can find you placement in some company where a top boss is known to the family.
Once done, you are on your own. What decides success or failure by walking in your parents footsteps is your skills- not theirs. One should think about their career at the right age. So,  never choose a career merely because your parents were successful at one.
Foreign Jobs
Antiquated thinking leads students and their parents to believe that working abroad is very prestigious and highly lucrative. If this were indeed the case, every capable Indian would be employed in preferred countries of migration such as US, UK, Australia, Canada and New Zealand, among others.
Choosing a career with the sole objective of working abroad can indeed prove suicidal: You may end up having a degree that is of little use in India. Visa regulations for skilled workers are becoming tighter worldwide.
The US government under President Donald Trump is working at reducing the number of work visas issued to Indians. Skills migration to other countries is becoming increasingly difficult as their governments struggle with the huge problem of ethnic balancing.
Citizens of the six Gulf Cooperation Council (GCC) states including Kingdom of Bahrain, State of Kuwait, Sultanate of Oman, Kingdom of Saudi Arabia, State of Qatar and United Arab Emirates are being educated in the US and Europe to work for their own countries. This means, getting jobs in the Middle East is also tough.
Conclusion
Choose a career that best defines your personal aptitudes, helps develop inborn skills and matches your overall personality. Unfortunately, most students in India meekly bow to wishes of their parents and embark on unsuitable careers. You might succeed in a profession you do not like.
However, such success-usually measured by wealth you amass- will take its toll on your physical and mental well being. It is thus advisable to shun careers chosen by parents or follow the flock with peers.
Author Bio: Pritam Nagrale is a blogger and running a digital marketing company in Mumbai. He blogs about career, business, make money ideas & tips on saving money.