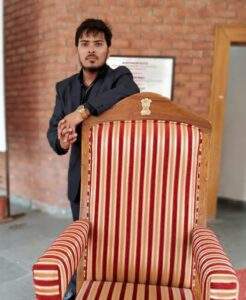 So with the relief from board exams, April being harbinger to board students who had recently fought their battle of +2, might be searching for their next adventurous & beneficial career prospects for themselves.
Some of you might be dreaming about your upcoming college life, or might be exploring internet to find probable plans for yourself, or might some of you be leisurely enjoying your holidays (no offence). But might I not get surprised by discovering a gang preparing hard for their various entrance exams such as medical entrance or CLAT or something else, to give a consequential turn to their dreams.
Every stream in +2 has its own versatile & arduous journey having its own ups and downs; with momentous turns. Bit in this article of mine, I will take the honours to reckon you about one of the prestigious & probably the toughest career prospect of economy i.e. Chartered Accountancy (CA). Here I will be covering only the initial step of CA voyage explaining FOUNDATION EXAMINATION.
The fraternity of Chartered Accountancy, comprises of nearly 3 lakh hardworking CAs and around 10 lakh passionate and dedicated CA students covering 30 chapters around the globe under a big name of Institute of Chartered Accountants of India (ICAI), which is the second largest accounting body in the world after the Institute of Chartered Accountants of Scotland (ICAS) & is profoundly growing and producing a vast majority of intellectuals.
The voyage starts with an entrance exam called Foundation Examination of CA, which was earlier known as CPT or Common Proficiency Test. A candidate interested for appearing in Foundation Examination can take the examination of foundation after qualifying the +2 exams. For this he needs to get himself registered with ICAI by filling up the online registration form available at site (www.icai.org).
The form available at the site is to be downloaded and physically submitted to ICAI by post to Delhi, along with documents such as admit card/marks sheet of +2 issued by respective board, latest photograph passport size photograph affixed on hardcopy of the application form, attested copy of proof of nationality (if student is foreigner) etc. The last date of registration for Foundation Examination is December/June for May/November term of examination.
Once registered, the registration is valid for 3 consecutive years i.e. for 6 attempts of Foundation Examination & can be revalidated any number of times after 3 years by paying revalidation fees of `300 for next 3 years. Along with registration form students are also required to fill in separate application form (a type of Declaration available at site) for appearing in exam.
Students who are graduate/post graduate with aggregate marks 55% from Commerce stream and 60% from any other stream can directly take CA intermediate level examinations.
After getting registered successfully, a message will be delivered by ICAI CDS portal containing link to order books for preparation for exam. A candidate is not required to pay any extra sum for ordering books as registration fees include this cost (which is around `9200).
The Foundation Examination is conducted by ICAI twice a year ,in the month of May/ November, (this year May attempt dates have been postponed to June due to upcoming elections) and ICAI notifies about issue of admit card on its official site 21 days before the exam. The notification contains the proposed examination centre in India as well as abroad. A candidate is also required to fill examination form announced by ICAI one or two months before exams.
The Foundation exam. comprises of 4 subjects, each of 100 marks, aggregating 400 Marks. The subjects with bifurcation are as follows:
1) Principles & Practice of Accountancy (100marks)
2) Business Law (60marks) & Business Correspondence & Reporting (40marks)
3) Business Mathematics & Logical Reasoning (60marks) & Statistics (40marks)
4) Business Economics (60marks) & Business & Commercial knowledge (40marks)
This Foundation Examination of 400 marks in aggregate is partially subjective and partially objective in nature (where first two subjects aforementioned are in subjective nature and the remaining two are in objective pattern). The criteria for passing is clearly stated as," Candidate in order to get passed, shall score 40% marks in each of the subject and shall gain 50% marks in aggregate" i.e. 40 marks in each subject and 200 marks comprising all four subjects.
After clearing CA Foundation the candidate will enter into IPCC level. For clearing Foundation one may opt for self study or may switch to Coaching institutes. The market is filled with numerous institutes providing coaching with material to clear and teaching. The choice to opt for self or coaching depends over one's potential and self decisions, but in my personal opinion self study in beneficial in all respects. At last I wish you all a very best of luck and wishes. May you all enter this prestigious professional world and clear all challenges, becoming a flag bearer of fraternity.
My Journey to Become CA
Every time with the arrival of board exams, lots of worries and excitement knock our daily schedule. Be this any one ranging from a student to the whole family or teachers, everyone comes in the tone of action.
As the exams approach majority is worried about their performance and preparation. The mirthful thought of becoming senior and going to college is also fascinating the students.
Every time there is my encounter with any board aspirant, It  makes me reconnect their present situation with my own experience, when I appeared in my board exams and was in a fix to decide what next?
After clearing +2 in Commerce stream, I had two choices. The first one was the academic way – traditional option of doing Bachelor in Commerce (B.com) and the other one – the professional way by getting into the world of CAs(Chartered Accountant) which is much more challenging and drenching rightly called the economic army.
After settling a lot of conflicting thoughts, I decided to focus my efforts to become CA . The tiring journey of becoming CA disunites itself into three levels namely:
CPT(Common Proficiency Test) Entrance Test
IPCC (Comprising Of Two Groups) along with three years of articleship.
FINAL (comprising of two groups)
I started my journey to this chartered sea, completely unaware of its pros and cons, its depth or any of peculiarities, yet I was aware of one thing that this prefix will surely quench my thirst to be the brightest star in the sky. The momentous shift took place in my life after giving my +2 board exams and getting registered with ICAI (Institute Of Chartered Accountant Of India) the holy temple to all CAs.
Despite my coaching from renowned institute, I failed in my first attempt of CPT. This failure shook me to the depth but as said "A man's life is what his thoughts make it". I desired myself to lead towards my goal and gave myself one more try for clearing my entrance.
With the clearance of entrance test one gets poured with confidence and starts thinking that definitely something have been achieved but the next level of IPCC is dreadfully unexpected, turning everything up-side-down, introducing one to the various postulates and notions such as the fact that ICAI deliberately fails students, the syllabus is large like Sahara Desert comprising of subjects which are sacrosanct in nature such as law and audit, the fear to study cost much and taxation is horrible.
ITSM ( Information Technology and Strategic Management) ,Oh my gosh ! that's the only failing subject, and the Accounting as the only holy relief to the students. And the seniors meet up always proved to be the pungent stroke of 'demotivation', who are constantly cursing ICAI for deliberately failing them, making them appear in exams for their 4th or 5th attempt of IPCC or FINAL.
The things did not end up here, the long tiring classes adds up to the beauty of one's pain and boredom. Attending classes of IPCC starting from early in the morning and ending up late in the evening, makes one feel like a paying guest in his own home. I was accustomed to rushing for my classes at 6 in the morning and use to return home at 9 or 10 in the night ( I decided to give both groups of IPCC together). But again I failed and the reason was, the classes.
One must never underestimate the need of self study. The classes were really long covering all subjects for 9 months, leaving no time for self study and when the exams approached all concepts got mingled up and eventually led towards failure.
I started my preparations again with a thought that the result of ICAI is very less and I shall devote more time to self study. I prepared again, with frustration, with anger, with fear of failure, with desire of success and burnt the mid night oil and got cleared with exemptions, that made me cry, "The taste of success is sweet I realized".
Right now I am doing my articleship from a reputed CA firm. I have performed audits of several big firms, and doing well and preparing for my finals.
I am still meeting my seniors cursing ICAI for their failure, I still think of getting shattered, if I failed again in final, I'll still feel myself fortunate enough to prosper. My journey has taught me one thing that In order to be big you need to try big and CA is not the course of everyone's cup of tea, but it is a course of patience, determination, hard work, commitment towards oneself that you will surely succeed, it is a course of 'deserved'.
Author Bio:
Gaurav Thakur is pursuing his CA Final and on his way to become the best CHARTERED ACCOUNTANT . He is known for his multiple talents, of acting, writing, anchoring, oratory and many more. His dream is to become INDIA'S first ever CORPORATE TYCOON.