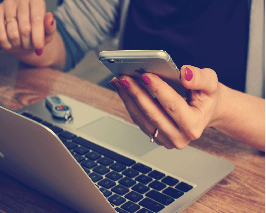 If you have recently graduated with a degree in commerce or business, then this might be a good post to read, as it will help you in choosing the right entry level opportunity for you.  Just because you need a job to start your career doesn't mean that you should accept any role coming your way.
This blind approach can lead to a slow career growth plus, later on you might realize that you made the wrong choice and wasted a lot of important time. Read on to know more.
Ever since you graduate from a college, your first priority is to search for a job. All of us find ourselves in such a situation. For most of us, the process is clear. Give a lot of interviews, and grab the first offer that comes your way. But is it the right way?
Many of such professionals later on regret their choices and are soon back in the job market.  Therefore, it is essential to pay attention to a whole lot of things to know if the new job and employer is a good fit for you.
Set long term goals
It is easy to lose sight of the long term objective in favor of a short term gain. The job you start your career with will always influence your future career choices.  It will become a permanent fixture in your resume and hence will definitely affect the recruiter's mind also when he shortlists resumes for a particular role.
If we keep our long term goal in hindsight while making the choice of our first job, we will certainly save ourselves from a lot of agony and anxiety in the future.
Know your options
Another important aspect that most of us overlook while settling for an entry level job is the options we have in totality.A commerce graduate with a good CGPA will be qualified to get any job right from private equity, venture capital, sales, banking, financial planning, hedge fund management and many more.
If you have done your due diligence you will know the various options that you can apply to. For example, even in finance there are other niches like corporate finance. It's all about awareness. The more aware you are of your career options the better will be your decision.
Know what you like doing
Awareness is not only about the general knowledge of different career options available. It's also about what you like yourself. It's very difficult to succeed in a job when you don't enjoy it.
So take some time to know exactly the work you like doing. The first sense of awareness should come from your college years only. Which were the lectures that you never missed? Or which lectures you find so boring that you almost slept in the class itself?
The answer to these questions must give you a fair idea of the part of commerce or business or finance that you like the most. For instance, some people like the legal aspects of finance and therefore can start their career as a legal financial advisor, rather than become a corporate financier.
Plus, having a specific target will make your job search more targeted and lead to less wastage of resources.
Author Bio:
Saurabh Tyagi is a writer, social media enthusiast and a keen observer of latest job trends. He is currently associated with Naukri.com, a leading online recruitment company in India. When he is not writing, you will find him brushing his knowledge about the latest jobs and digital marketing news.