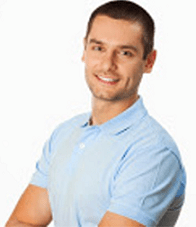 How is it that some people are so successful in life? They must have done something right to deserve such positions and titles. The prestige and all other privileges that come with their success is something that you, eventually, want to have too. Below are some tips that might help you achieve the success you have always wanted. 
Focusing on self-management
Self-management involves setting your own goals and managing your time. The right attitude or behaviour should also come with it to motivate you in taking action and avoid procrastination. Always bring your best attitude to work . Stop making excuses, and just do your best efforts against all the challenges that come along the way. Always have positive thoughts and confront negative thoughts that may arise. Also, try to get a lot of work done fast every day. Manage your stress properly by eating, exercising and sleeping properly.
Be creative and innovative
Be able to generate ideas and concepts to come up with new ideas. Recognize that every part of your job can be done differently and in a better way. Innovation is making changes in order to stay ahead of your job. Take the initiative of pitching in ideas of doing things better. You have to think differently from the rest in order to stand out. Think of ways about where and how you can contribute to the company and society.
Improve social relations
Maintaining positive relationships with your co-workers can make the working environment an enjoyable place to be. When you have poor relationships with them, you need to work on it fast because it can change your attitude towards work. Your job will become less stressful and more gratifying. Some ways in which you can improve relationships at work is through open communication. Everyone should have the freedom to express their thoughts and feelings, and feel safe and comfortable in doing so. It is also advisable not to be judgmental and confrontational when speaking to your co-workers. This will create an environment where issues can be talked about timely in a comfortable manner, without resorting to office gossip. 
Hire a mentor or coach
Find a mentor or coach, or someone wise enough to give you counsel. It is best that you get a mentor who has had the same challenges and problems as you have. This can help you get the right information and make the best decisions in the future. They can also give you the right advice and point you towards the right direction. It is also a great way for you to get some support. There is plenty of mentoring online education programs that aims to inspire and motivate. 
Be responsible
Being responsible is about doing your obligations properly and on time. People see a reliable, hardworking and trustworthy employee when you do things as you have promised. If you maintain this kind of attitude towards your work, you will eventually gain a good reputation. A responsible person is also someone who can be relied upon to do the job with minimal supervision. And, to be responsible is to never place the blame on something or someone. This will show everyone that you are in complete control of every part of your life. Accept responsibility for all your failures and make sure, you never repeat them again.
Clearly, it shows that it is not only about the IQ and abilities that will make you successful in life. It is, most importantly, your attitude towards your work and co-employees. There is really no secret code to a successful career. Every success depends upon a person's motivation, dedication, efforts, street smartness and strategies, too.
Author Bio:
Andy Bell is , performing at Internet Learning Center. He's enthusiastic about serving on-line learning businesses to realize their goals. He loves tutoring duty & his favorite subjects are Science and Maths , however he has additionally taken honors categories in English and History. Outside the schoolroom, he enjoys playing games.