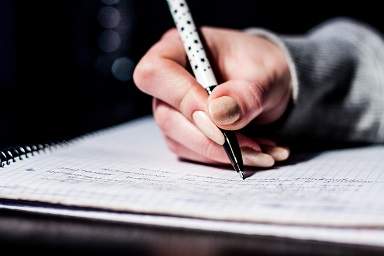 Who can send article?
Any senior school/college student/ in-service or retired  teacher/principal/counsellor/subject author or any other person having something meaningful to share with the students or general readers.
Which topic to write on?
The article can be written on any practical experience for the guidance and motivation of senior students or teachers or  anything which is of common interest to the general readers of this website.
How to decide the topic?
If you have something in your mind to share, type its keyword/sentence in the search box on the top right of this page , to have an idea whether the topic has already been dealt by someone else. You can also inquire about the topic available, by e-mail, to avoid any wastage of effort.
How to write?
The article must be written in MS word and should be free from any grammatical or factual mistake.
How many words?
The article should be written in about 1000 words. It should be quality content. Quality is always more important than quantity.
When should I send the article?
Any time, you feel like.
What will I get on submitting an article?
Your article for Guest Corner will appear with your name and image . You can insert one link to your Google + profile or your website, if you have any. As this site is an educational non-profit effort by a sole person, no any other remuneration is promised in lieu of the article.
Will you publish my article?
We would love to share the unique but useful experience of the guest authors.
What if article is not found up to your satisfaction?
The article can be edited a little, for meeting the requirements of the site.
What are the conditions?
a) Send your complete bio-data.
b) The article should be your original article not published anywhere.
c) The article should not contain anything undesirable for anyone.
d) Your promise not to publish it anywhere in future.
Anything else?
Just be prepared to write one, now.
One thing more, where should I send it?
On the site e-mail address .
Will you let me know when my article is published?
Yes, we'll send you the link to your article, when published.
However, In case It is not according to the mood of the website, you will be informed regarding this.
Your article will be posted here.
Please! Send the article you want to get published. If it suits this website, It will be published within a week and link will be sent to you otherwise you will receive our inability to publish your article. Then, you may use it as you wish. No other communication will be entertained regarding the guest post.