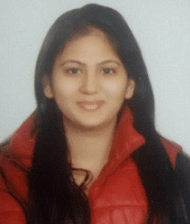 My message is for those friends here who are on the exit side of tenth class to make a nice career in future. It is a matter of serious thought to think about a career ahead. Most of the students are of the view that only engineering and medical professions are considered to be worthy of respect and for earning handsome salary packages.
But just think about this idea that if all become engineers and doctors, who will keep them running, of course, we the Commerce people. Definitely no person would like the fact that a doctor performing surgery of your brain, heart or something like that is entangled in the thoughts of Income tax notice in his head. You would not like that his hands are working in your body and his mind somewhere else.
Who would help him in this situation? Only you. So, be proud of this fact and get ready to pursue career in Commerce. Here are some tips which I would like to share here, not ultimate but just as a beginners guide.
First and foremost principle is-Stay focused. It is not like that only the engineering and medical students need to focus but Commerce students equally need to stay focused on their goal ahead.
Secondly, Commerce should be the choice of only the students who love Mathematics as their subject and who can keep themselves busy playing with numbers, though the type and level of difficulty is not the same.
Third principle is to make your own notes and practically new book should be written out of the books available to you and adjusted to your own needs.
Lastly, you must start early, devoting time to all the subjects of study to maintain a balance and avoid any last moment difficulties. All the best.
Vatasala