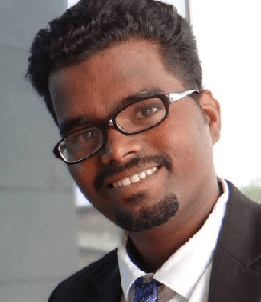 As soon as we get enrolled in a vocational course, a lot of things change abruptly and we are not only speaking about the depth of your subjects. Many of you even join colleges outside of your hometown and have to leave your homes in order to complete your higher studies. And this is exactly the time that the problems begin to occur.
You are told to do your own laundry, wake up every day, freshen up and leave for your lectures on time all by yourselves. And these are only a few of the trivial problems we've mentioned.
The most bothering (if not traumatizing) of all problems you face at times is the lack of money. And for sure, living in an all new place with no money in hand is something you would never want to face ever. So, here are a few tips and tricks that could save you from such an awkward situation and help you manage your money better:-
Calculate your income
It's easy to plan your money when you know your average monthly income. However, being a student, you hardly earn anything. But that doesn't mean that you don't have a monthly income. In fact, you receive either your pocket money or your allowances from your parents every month.
Apart from these, some of you might even be working as interns in companies that pay you basic stipend. All these earnings, cumulatively added over a period of 30 days would give you your exact average monthly income.
Assimilate your expenses
Just like you have your average monthly income, you also have your average monthly expenses. And you must understand all your average monthly expenses in a better way in order to lessen them to a point where your average monthly income may actually exceed them.
This can easily be done by making a list of all the mandatory expenses you make in a month's time from the income you have, for example paying your phone bill, getting a haircut maybe, buying essentials like groceries, toiletries, etc. Do not confuse this with your college/hostel fees as they are usually taken care of by your parents.
Make a monthly budget
Now, that you know your average monthly income and expense, you can prepare a monthly budget that includes you spending your income for the given month wisely. However, before you can make your monthly budget, you must make a list of all the things that you think are to be purchased.
Be very clear while differentiating in between your needs and desires. Needs, here are classified as the things that are mandatorily required for the month while desires are the things that you want to buy which may or may not serve a real purpose for you but are not mandatory for that specific month.
Keep a track of the borrowed and lent money
It's easy and a rather common tendency of the students to miss out on the lent or borrowed money.
However, this is a vital part of the entire money management routine that you maintain some sort of record for all the money you lend to or borrow from someone. We recommend using a journal with dated entries.
Save wherever you can
Saving while spending have become way easier these days, especially after the internet revolution took over the nation. So, be smart and try to use the numerous apps available for smartphones while making a payment.
Most of these apps offer hoard of discounts and cashbacks. Furthermore, try using public transport rather than having a personal commute vehicle. It saves you a lot of money. You can even have a jar to store the pennies left after paying off for your public transport usage.
Resist peer pressure
Most of the expenses made by college students have been found to be influenced by their respective peer groups. You see one of your friends getting herself a new trending smartphone and all of a sudden you want to buy the same (if not a better one).
Instead of spending your rather hard saved money over something of little or no value, you may consider getting yourself enrolled in some extracurricular courses that adds real value to your life and learning.
Learn more about the socio-economic scenario of the world
While you are learning the traits to manage your money in a better way, start exploring the options you may have to invest even the little money you're left with.
You can learn about investment opportunities on the internet or follow the dedicated channels that lay down information about the world's socio economic conditions and the best options to invest money upon, at a given time or even follow some reputed business newspapers.
This will help you gain relevant knowledge about your current options at investments and save you from taking any kind of unnecessary risks and thereby losing your money.
Get professional help and start investing
Once you have developed a following for the aforementioned steps and have some of your earnings lying around with you in your bank account, then it is time for you to reach out to a professional who can help you out with planning and monitoring your investments and start investing.
It will be a wise decision for you to fetch professional help in the beginning in order to minimize the risk of losing your money and maximize the chances of getting a hefty return on all your investments.
If this makes you feel a bit tensed up, don't be, as there are numerous ways today that allow you to invest money even in the tiniest possible ways. For example, there are funds that can be invested upon by just putting in 500 INR  a month.
Whether you are interested in investing your saved money or not, make sure you do not spend it on unproductive activities frequently. You can save up and start your own Fixed Deposit account. You can buy a present for your parents or just not ask them for your weekly allowances anymore, since you would've saved up enough.
Whatever you choose to do with that money, follow the aforementioned steps to save. Inculcating a habit of saving money early in the life always goes a long way!
Managing your money is one of the most crucial lessons to learn in your lifetime. However, most people still undermine its importance, thereby losing on their hard earned money. Try to be smart and use the aforementioned tips to ensure that you do not end like most people.
Author Bio:
Namit is fond of reading, writing & meeting people. He loves writing about Spend Management Software. In a former life, he worked as a content specialist and has good knowledge about finance.