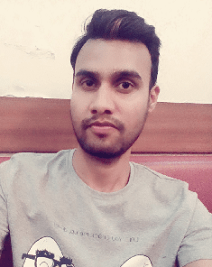 As the whole education system has taken a new dimension with the growing world of technology, there have been massive changes in the process.  It is very much important to know that every single student is struggling to get the best future that they deserve. But, in this rat race, many fail to get accustomed and thus lag behind in academics.
Thus, some of the special online courses have come up for K-12 students. These courses are so helpful that they provide every single need of the students.
There are multiple private schools with online courses where students get every single facility. They can learn the syllabus and also other important parts of the academics. There are a lot of K-12 powered public schools with proper online curriculum. These courses are safe and they also have experienced and expert teachers.
The students get to attend classes take notes and all the other things that any 12 standard students get.  So, have a look how these courses are beneficial and why students should pursue them for their future betterment.
How Online Courses are beneficial?
For K-12 students, these courses offer a high-quality education. To know about its benefits, you should first know what these courses have to provide.
It is a flexible approach
An online school is beneficial from different aspects. The first thing that they provide is the flexibility of time and schedule. So, there is no hurry that you have to get up early and get ready to reach school on time. It is all about switching on the computer and logging in.
Individual learning and development
When there are a lot of students in a classroom, it often becomes impossible for the teachers to look after every single student individually. Therefore, an online school is better for them. It is always found that while pursuing education from online schools, teachers are specially skilled with proper knowledge about academics.
Leadership training program
There are different training programs provided by these schools that make the student eligible for being a leader. This also improves skills and makes them a perfectionist in different spheres.
Proper exams and evaluation
These online schools provide proper evaluation to the students of K-12. They hold examinations and give a fair judgement to the students.
So, it is now clear that if students pursue online school education in K-12, they can be benefited in different ways and also a better future can be assured.
Now, have a look which online schools are available where the students can get the best assessment along with best education.
Options for Online Education Courses for K-12 Students
The George Washington University Online High School
This is one of the best online schools for the K-12 students and it has a lot of things to offer. When a K-12 student takes admission in this University for high school study, he or she is likely to get a lot of benefits. This school claims that they offer a holistic approach toward education. Thus, have a look at their key facilities and get to know why they claim so.
Personal education with personalized learning process.
Expert teachers who are advanced with the curriculum.
Proper classes and provide A-class material.
Proper evaluation tests from time to time.
Grooming and training facilities.
Moreover, their courses are affordable as well.
K12 International Academy     
As the students all over the world are seeking for individualized learning, the K12 International Academy ensures the same. They have different types of facilities for the students.
Learning plan for each students with different planning.
Award-winning curriculum with best teaching facilities.
Apart from teachers, other helpers like academic advisors, college counsellors etc.
Opportunity of fully paid scholarships for excellent grades.
Thus, this can also be a very good option for the students to grow in career.
The Keystone School
This one has an experience of 20 years in online learning. They understand what can be the best approach to make the students grow and develop themselves. Here are the key facilities that they provide:-
Proper career planning program.
Facilities for personalized learning with projects.
Group interaction and exams.
170+ courses to pursue.
Specialized teachers and expert assistance.
Therefore, this is also a very good option for the K-12 students to pursue and they can make their career excellent with such learning.
Michigan Virtual Learning Research Institute
If you are a part of this institute and pursue your higher education, you do not have to think about your career or the prospects.
Proper classes with different assistance.
Virtual reality learning.
100+ subject expert teachers.
Special classes facilities.
Scholarship facilities.
These are all different criteria of these online schools, and it can also turn you from better to best.
With all these educational approaches by different online schools, students of K-12 have a plethora of options to choose from. Once they pick one and get into the higher education, they do not have to look back.
Author Bio:
Being a versed blogger, Arif Rashid has found the inspiration in the generation of millennial while creativity connects to your writing. He tries to discover new trends in the world on technological aspects and loves to write blogs endlessly and enlightening others.