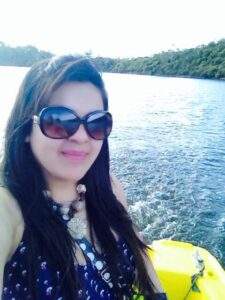 "The word career is a divisive word; it's a word that divides the normal life from business or professional life". The quote says it all. The word career is an important aspect of everyone's life. Our present, future and our whole life is totally dependent on our career. When a person evolves from a kid to a man or woman, one particular thing that shapes this transition is career. When a boy or girl passes out the 10th standard, they also face these interrogatory words or phrases like "What are you planning for now?" The situation is same of everyone but the condition varies from person to person. It's very difficult to choose one particular stream after the 10th standard. Then the question arises what the career options are, after 10th standard? The answer is that we have three prominent streams or fields to choose from, for future career. The fields are Science, Commerce, and Arts.
As for student opting for commerce, good grades in all subjects specially Mathematics play an important role in admission in class eleventh. Commerce as a stream is fast gaining popularity in India. With the opening up of Indian economy ample career opportunities are available for commerce graduates.
One of the most common career option for a commerce student is to opt for B.com and M.com and there after work as Accountants. But apart from that you can be an accountant, you can also be a teacher and can also apply in banking sector. Knowledge of commerce is always handy for the certain sectors like Insurance, Stock Market and Investment banking. Other options for commerce student are to try their luck in becoming Chartered Accountant (CA), Cost and Work Accountants (ICWA) and Company Secretary (CS).
Chartered Accountants:
The course involves a blend of theoretical education and practical training which run concurrently for a period of three years and equips a student with knowledge, ability, skills and other qualities required of a professional accountant.
Cost and Work Accountants:
A Cost Accountant is a person who performs services involving the costing or pricing of goods and services or the preparation, verification or certification of cost accounting and related statements. It helps management take proactive decision by analyzing not only the cost structure but also helps the management integrate well with the dynamic and ever changing economic & business environment.
Company Secretary:
A Company Secretary is person who acts as mediator between the company and its Board of Directors, government, shareholders and regulatory authorities. He works with the senior management providing sound advice on corporate, legal, secretarial, administrative and even tax related matters.
Yet the opportunities vary from student to student and their interest in a particular stream.
Kompal Verma Palta