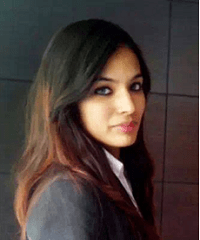 After class tenth every student is confused about which stream to take, which will make his career and life worth to live it for. Most of the students opt for COMMERCE stream after tenth because they feel that they will be having a secure future.
However, what most students do not realize is that the commerce stream may provide them with the idea of a secure future, but just like the Science stream, a student also needs to have a certain aptitude in this field of study to be completely successful in it. There are some students who after taking commerce and completing class twelfth feel that this stream is not for them. So, for a stream like COMMERCE a student should be farsighted. To be very frank, however, it is a fact that if a student has a mind that is more suited to a career in the Humanities stream, or even the Science stream, they would find it hard to survive and perform well in Commerce. So, interest and aptitude must be considered before taking up Commerce subjects.
The main subjects taught in Commerce are: Business Studies, Economics and Accountancy.
In Business Studies you are taught about how a business can run effectively and efficiently. The main areas covered by this subject are: Planning, Organizing, Controlling, Staffing, Recruiting, Selecting….These are the foremost tasks that a businessman handles.
Economics covers, Macro Economics: This section deals with the economy at international level or as a whole and Micro Economics: This section deals with the economy at national level.
Accountancy is a very popular subject of commerce stream. One should have complete knowledge about all the financial terms and this subject covers every financial aspect. Studying accountancy enables a student to learn and discover the various causes of successes and failures of different business enterprises In normal day to day life this will help you a lot.
Commerce stream should be opted if you are having keen interest in it. It is not a stream that you can pass your time with. You have to really give a serious thought to It before taking up this field.
A very well known quote by THOMAS GRAY
– "COMMERCE CHANGES THE FATE AND GENIUS OF NATIONS"
Karishma Punj