How to prepare for Exams?
Some top scoring students have shared their views on 'How to prepare for exams?' under this title of 'Tips from Study Buddies". As only the students can have the idea exactly, of how to actually go about preparing for exams? They only face that time of hardship and tension.
For Accountancy:
Accountancy is a practical subject full of numerical questions and calculations which you cannot learn or cram. Accountancy only needs attentiveness in class and practice at home. If you listen every word in your class then you don't need to worry for your exam.
However, there must be a plan for everything you are doing .This is your career building stage, so planning is must. Let's plan for preparing for exams.
Firstly, your calculations must be accurate and fast to complete the exam timely. We can make our calculations accurate very easily. Your daily life involves lot of calculations from where you can start your practice. For instance, calculation of time for every task you are doing, estimating bills etc.
After calculations, it comes to formats. Format of journal and ledger accounts must be learned. It consists of heavy percentage of marks in questions.
Then it comes to rules, in other words, treatment of different items. For every item there is a treatment to be followed. For example, treatment of goodwill differs as the case changes. Just quote such rules in your mind. These rules are the base of Accountancy.
I think this is all which you should keep in mind while preparing for exam. Accountancy is a subject that connects with real life situations and this quality makes it more interesting. If you don't consider any subject interesting, you cannot score well in it. Make it interesting and score the highest.
For Business Studies:
Business studies involves different concepts and terms related to companies, plans, business etc. It consists of theoretical concepts and theory needs understanding and imagination to be settled in mind. You cannot cram it.
Each and every line is related to real life.
Business Studies become very interesting when you add your creative examples with every concept. Since it is related to real life, you can learn it easily. It is not like that, at first hearing you'll become master in Business Studies.
The best way to study this subject is listen and repeat it in your mind, connect it with crazy examples, with your personal experiences and you will never forget the terms and concepts.
There will be no need for worrying in exams. Imagination is more important than knowledge. Imagine, make your own answers for concepts and top the exam.
Author Bio:
Sourav Kheterpal is one of the toppers of Class 11th .
Sourav Kheterpal has scored 95% marks in Class 12th (2017-18).
How to prepare for Exams?
For Accountancy:
It is the most common question that strikes a commerce student as to How should I prepare for exams? Where should I start with for the preparation?
A proper solution to these questions will be a guarantee to the success and your result will be its proof.
Accountancy is a subject that needs a lot of practice.
In my opinion, a student should approach step by step and cover from first chapter up to the last chapter. After finishing the chapters try solving the questions from other books, but first finish the book prescribed by the school. Two hours a day will be enough but be regular. Most of the time, we think: "I'll begin tomorrow" and that "tomorrow never comes".
The best way to prepare is start from school. Be attentive in class. Listen the lecture carefully. Follow the guidelines given by the teacher.
Remember to clear your doubts time to time until it becomes a burden. In +2 class there is no scope to leave a topic. Never think about leaving any topic. Concentrate on every single topic . Be creative. There is no need to follow any hectic time schedule. Keep it simple. Just do your best and keep time for recreational activities also..
Goals: Set a goal in your mind ( like I have to score 90%+ in Board Exams.) Make it possible for you to keep reminding your goal. If you keep on reminding yourself about your goal, It will surely boost your morale. Remember, +2 class is a future defining class.
Calculations: Don't use calculators for practice. Make your calculations strong.
Theory: Daily give 15-20 minutes to theory, as it is 10%-12% part of your exam.
During Exams: Study with full concentration.
If we follow these steps, nothing will be left. No topic will be burden, no burden of exams. Everything will be easy. Practice regularly. As I said, Accountancy needs practice and practice makes a man perfect.
"Excellence is an art won by training and habituation. We do not act rightly because we have virtue or excellence, but we rather have those because we have acted rightly. We are what we repeatedly do. Excellence, then, is not an act but a habit."
–Aristotle
For Business Studies:
Business Studies is evolved as one of the toughest subject It changed its pattern from straight forward questions to case studies based questions. Although it  is a scoring subject you must put in your best efforts to do that.
Its preparation starts from school. Listen to the lectures carefully and attentively. Don't ever think of bunk the class. Students say that it is a boring subject, but actually it is not. You try to create your own interest. Your school lectures are your key to success.
Complete your NCERT books by reading all the topics of all the chapters thoroughly. After completing NCERT books, go for any other book suggested by your teacher.
Give thorough revision to each topic of each chapter step by step. Detailed study of all topics will help you to clear the exam. easily.
Focus on your sentence formation and learning skills. Try to understand new and different words. Remember the question paper pattern has changed. It involves case studies which can be solved only if you understand the questions and cases well.
Proper understanding of the questions as well as the subject matter, will help you to complete the paper efficiently and effectively.
Clear your concepts and doubts from your teacher time to time. Diagrams should be used where required.
Try to enjoy Business Studies. Don't take it as burden. Place yourself(imagine) in the situation and observe it carefully. This way you will surely understand the topic.
I must say, Be regular in studies. One hour or so put regularly will be enough for good score.
If you study thoroughly and regularly, not mush burden will be left for final exams. You will be as happy as you can imagine with your result. Put in your best.
Author Bio:
Lovem Bansal is class 11th topper.
Lovem Bansal has scored 96.4% marks in Class 12th (2017-18).
A Piece of Advice For Every Student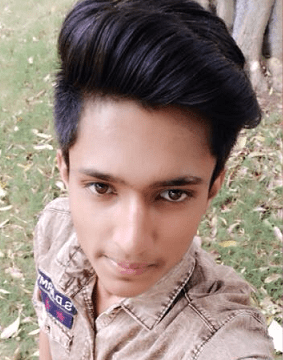 Everyone has problems in his/her life. The person who face them with courage is the one who solves them and have solutions for them. We often give excuses to ourselves and cheat ourselves that we have problems that's why I can't give the best of mine. Actually these are mere excuses and nothing else. If we have passion , no one can stop us. The things we all want to have in ourselves are self-confidence and self-motivation.
Self-motivation plays very crucial role in our life. It is the only thing with the help of which, I have scored good marks in 12th. Self-motivation has helped me to work hard at every stage of my life whether even when I had problems. It helps us to wipe out our biggest hurdle i.e. excuses.
We are the only ones who make our life better and fight against any problem. We can do anything that we want in our life. The only thing we need to be successful is to have faith in ourselves. If you are doing something, put all your efforts. In case of studies, put all your efforts and your efforts must pay off like in case of mine.
If you are a student, the one thing I want to share with you is that in this modern era mere hard work is not sufficient for you. You have to do smart work also. Smart work and hard work are the two sides of same coin. If you want to score good, you have to concentrate from starting of the session and not only at the end. One hour a day will be sufficient but that with full concentration. You will definitely get best result.
So, have self-confidence and motivate yourself at every pace of life and you have success in your hands. Self-motivation is the best weapon to fight against your problems.
Last, I want to thank my family and teachers who support me and motivate me at every stage.
Author Bio:
Lakhan Pal has scored 92.4% in 12th C.B.S.E. (2017-18)
How to prepare for Exams?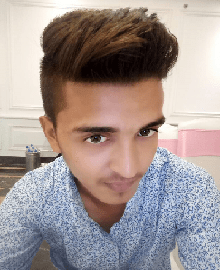 Preparing for Accountancy and Business Studies Exams can be time consuming and stressful process but It doesn't have to be. There is no need of stress out or cram. By doing a couple of simple things ahead of time, we can ensure that we are confident and ready to take whatever comes in the test.
Such ways are, start studying early so that we can judge how much time this topic will take.
We should read entirely the notes taken from books, friends and  the teacher. Ask the difficulties from the teacher.
If you do any topic difficult, prepare flash cards, quiz yourself, read the notes again and again.
Review the past tests.
Group study can be beneficial in many ways. We can ask questions from each other. We can chat on concepts and key points.
We should set alarm keeping three hours to revise the matter before the test.
Author Bio:
Shubham Singla is also one of the topper student of class 11th.
Shubham Singla has scored 84% marks in Class 12th (2017-18).

How to prepare for Exams?
For Accountancy:
I regularly attended all the classes in the school and clear my all the doubts from my teacher because non attention or not clearing the doubts is the main problem for not securing good marks. I always prefer to do self study .
I know today almost every student takes tuition even I did .But I think that we should take double advantage from both, the tuition classes and from the school. For preparing Accountancy exam, we should make a regular habit to revise all the work done in the school, at least for 30 minutes a day. And also to practice all the numerical portion well .
For Business Studies
I always listened all the topics taught by the teacher thoroughly .
For exams I always preferred to give first preference to NCERT book and then I practiced case studies from Subhash Dey book . One thing must be kept in mind that you should always read the case study thoroughly and then correlate the content of the question with the topics you have studied . By doing so you will be able to get the correct answer.
You should always learn the headings properly given in NCERT book. And be confident that you have done and properly answered the question and never let you down .
One best mantra to do the best in exams is Self Study.
Author Bio:
Vandana got 94% marks in class 12th , CBSE (2016-17).

How to prepare for Exams?
The best way for preparing exams is self study. I think rather than tuition, we have to focus on self study as it personally helps me a lot to focus on those chapters in which I am not good.
The most important thing is ,Never think that someone is more intelligent than you, because you are the best. Don't let down yourself, never, ever.
Practice is most important for preparing exams. Try to solve question papers with proper time as it helps in exam complete the paper efficiently and effectively.
Try to use mobile phones as little as possible.
During exam time, do not panic as it shakes your confidence and you are not able to complete your paper.
Believe in yourself.
Author Bio:
Nikita got 93% marks in class 12th , CBSE (2016-17).

Save