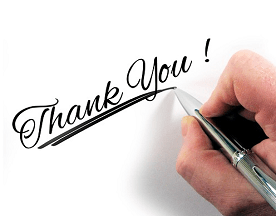 It is rightly said that little things can do wonders. Little things can take you to travel the journey of life easily and happily.
Like a broad smile in the morning to someone can return you a smile making you feel light for the day. Not entering into argument with anyone can be another energy saver.
Saying 'excuse me' whenever required can make the things easier. You should not interrupt others in the ongoing conversation but if you have to do so, use 'excuse me'. When you are walking surpassing people in a rush area use 'excuse me' to ease out the situation without hurting anyone.
Long and deep breaths in the morning can refresh you.
Don't wait for the other person to say Hello if you know him/her, rather you must take the initiative in doing so.
If someone gives a favour of some kind however small it is, don't hesitate to say 'thank you'.
If by chance someone is hurt by you unintentionally, take the quick step of saying 'sorry'.
Putting the things on the right place after use, is another such suggestion to make the life peaceful, be it the work place or at home.
Just giving a side to a person in hurry is again a piece of courtesy shown.
Whenever things are borrowed from someone, it becomes the moral responsibility to return this immediately after use with a note of thanks.
Sending greetings to people on some special days like birthdays, marriage anniversaries, etc. is not only a formality but a very effective way of showing people that you care.
When a known is ill and is on bed, giving a kind and loving visit can boost his recovery process. If you cannot visit him due to any reason, make it a note to make him a phone call. All these are worth the efforts and need a little determination with great positive after effects.